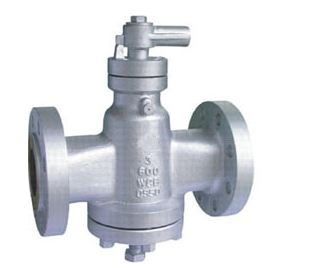 Valvesonly Europe is one of the leading Lubricated Plug Valve Manufacturer in Italy. Valvesonly Europe manufacture and supply valves globally for various businesses. We have highly knowledgeable and skilled work force having a vision to grow in the market. We assure you that our products are high in performance and has unmatched quality and reliability. Our products have also excelled in all the requirements of the market.
Lubricated Plug Valve that uses a tapered or a cylindrical plug to start or stop the flow of the medium. In this type of valve, the plug inside is lubricated. The lubricant in these valves reduces the force to open and close and it allows smooth movement of the plug. These valves are available in larger size range. They are fit to work in high pressure temperature services. It also prevents the valve from corrosion as it is made up of anti-corrosive materials.
Advantages of Lubricated Plug valve:
• If there is any repair, it can be done without interrupting the pipeline.
• They are available in large sizes.
• Leak proof.
• Highly corrosive resistant.
Body Material – carbon steel, CF8M, WCB, CF8, Stainless Steel [SS316, SS304, SS316L, SS904L, CF8, CF8M, F304, F316, F31L, F51, F3,F55, F91 ] , WCB, WC6, SS304, SS316, DUPLEX STEEL
Class– 150 – 2500 PN 60 –PN450
Size – 1/2″ to 16"
Ends – butt weld, socket weld, threaded, flanged
Applications: lever actuated Lubricated plug valve, pneumatic actuated Lubricated plug valve, electric actuated Lubricated plug valve, gear actuated Lubricated plug valve
For more details visit here: https://www.valvesonlyeurope.com/product-category/lubricated-plug-valve/