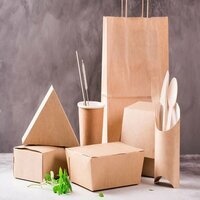 Our store is a one-stop shop for all your eco-friendly packaging requirements. As the hospitality industry leans towards takeaway service, we aim to supply competitively priced range on an ongoing basis.
It is understandable that we want our businesses to leave a mark, but not through a single-use plastic cup or takeaway container.
In addition to being eco-friendly, Keeo also takes pride in fulfilling designed packaging requirements for customers. We supply Australian-manufactured printed coffee cups, takeaway containers and takeaway bags at the lowest minimums. By keeping our minimums low, customers can promote their brand without committing resources in bulk.