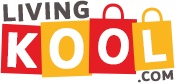 Your one stop shop for best deals in Dubai!
Launched in 2013, LivingKool.com has been running successfully with highly satisfied customers and offering the best deals in Dubai to explore top things to do in Dubai and across the UAE. We at Living Kool are constantly working on making your experience kooler while shopping with us for the best deals in Dubai.
We aim to provide best deals and discounts in Dubai and the UAE in categories like Beauty, Food, Auto, Activities and Products in Dubai with up to 90% discounts making it easy to manage your monthly budgets.
Our team works diligently to bring you exclusive deals that are customized to suit your palate and tempting enough not to be missed. Living Kool ensures lowest prices with the highest quality servicing vendors to ensure that our customer is thoroughly satisfied.
Any customer's biggest issue is 'Customer Service', at Living Kool we assure that this will be the least of your worries. Easily connect with us through any of our social media platforms, email or call.
Dubai is among the top 5 most visited cities in the world and there's so much to explore as a tourist and resident!
Living Kool is the first website in the Middle East to provide reward points on every purchase of deals. The reward point system of Livingkool.com is called Kool Points. Click here to learn more about Kool Points.
Limitation of liability Although regular checks are in place, errors on the website may occur. Living Kool Portals is in no way responsible for any damage or loss incurred due to errors made by Livingkool.com. Our website contains links to other websites. Living Kool Portals is in no way responsible for the content and services provided by these businesses.